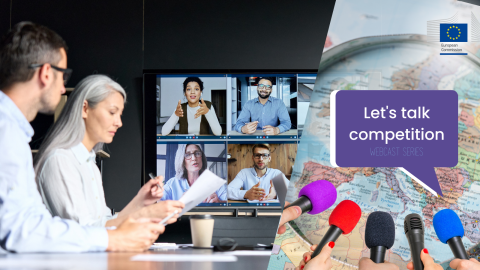 The second Let's Talk Competition conversation took place on 26 June 2023.
The debate focused on the two particular topics of the recently revised Horizontal Guidelines: information exchange and sustainability. Three renowned experts shared their unique perspectives on this important policy development:
Ms. Inge Bernaerts, Director for Policy and Strategy in the Directorate-General for Competition;
Mr. Maarten Pieter Schinkel, Professor of Economics at the University of Amsterdam;
Ms. Anneleen Straetemans, Global Legal Director at AB InBev.
Mr. Alexander Winterstein, Head of the Communications Unit of the Directorate-General for Competition will moderate the debate.
The replay of the debate is available on DG Competition's website as well as on DG Competition's Youtube channel.