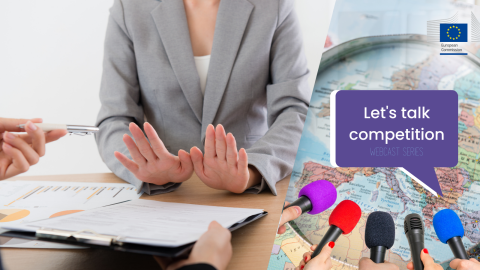 The first Let's Talk Competition conversation took place on 24 May 2023.
The debate focused on the recently announced initiative to draw up Guidelines on exclusionary abuses by dominant undertakings. Three renowned experts shared their unique perspectives on this important initiative:
Ms. Linsey McCallum, Deputy Director-General for Antitrust in the Directorate-General for Competition;
Mr. Richard Whish, Emeritus Professor of Law at King's College London;
Mr. Thomas Vinje, Chairman Emeritus, Global Antitrust Practice Group at Clifford Chance.
Mr. Lewis Croft Editor-at-Large at Mlex moderated the debate.
The replay of the debate is available on the European Commission website as well as on DG Competition's Youtube channel.