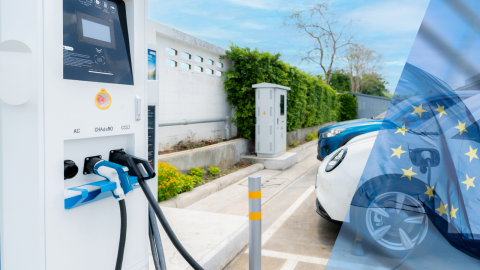 The European Commission published a study exploring the rapidly evolving electric vehicle recharging ecosystem and its impact on the competitive landscape in the EU.
This report produced by consultants from CRA's Energy and Competition Practices on behalf of the European Commission provides an assessment of potential competition issues in the provision of publicly accessible recharging infrastructure and related services for electric vehicles (EVs) in the EU27 + the UK, including a more in-depth investigation of four EU Member States (Ireland, Italy, Croatia and Belgium).
Concerning Luxembourg, the report highlights the substantial spread of electric vehicles and publicly accessible recharging points since 2015, which have made Luxembourg a leader in eMobility with over 4% of passenger cars now being electric (4th best in the EU27 + UK).
The report highlights a "healthy competitive environment in the eMobility Service Providers (eMSP) market segment", but also stresses that "the Charge Point Operators (CPO) market conditions from a competition standpoint are less evident:
On the one hand, private market players such as Blue Corner (integrated CPO and eMSP) are active in the country, providing recharging stations outside of the"Chargy" network ;
On the other hand, the state-sponsored infrastructure accounts for the vast majority of installed public rechargers in Luxembourg (89%), with all stations originally assigned to the same CPO, raising questions concerning the fairness of competition during the early years of the industry (this risk has been mitigated and private operators for the network are being pursued)."
Actually, the public charging network was originally developed by the public sector. However, a privatization initiative is going to be initiated and several eMSPs are present in the market, ensuring openness of access.
Based on the collected data, the EU Commission considers that the study does not suggest a need for immediate action but it will continue to closely monitor the developments in these sectors and encourage stakeholders to share any potential concerns with regard to the competitive situation in these sectors.